Densified wood log
---
Production process for our densified wood logs
Advantages for densified wood logs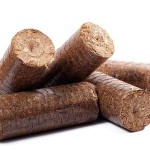 If you prefer to opt for wood logs, LMK Energy offers two types of logs, made exclusively from untreated wood chips for heat and keep performance and ecological side.
Compacted to maximum for best performance, our wood logs have the advantage of adapting to all types of fireplace.
Take advantage of daily logs for quick and efficient combustion for heating rooms immediately or night logs to burn slower ( over 3 hours) to keep the embers burning and avoid wasted time and energy to restart your fireplace.
Do you want more information about our products? Do not hesitate to contact us to directly visit our factories for someone to explain this to you in detail.